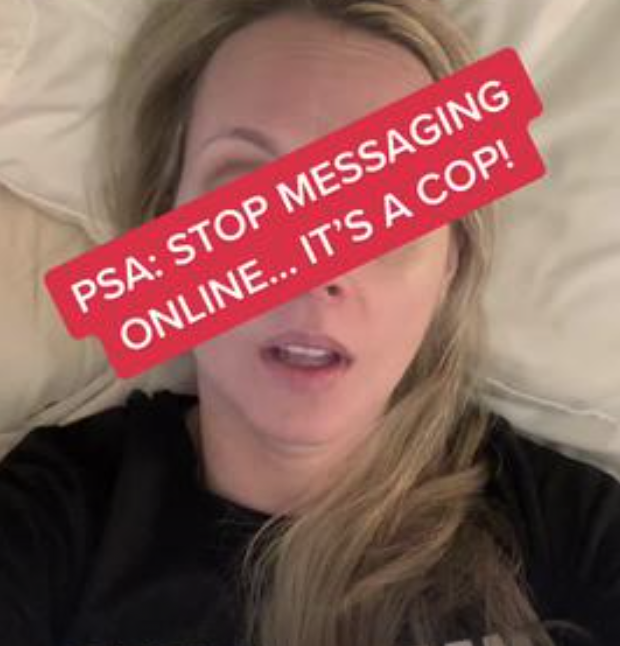 Messy military lawyer. Today's public service announcement is, you know that cute young thing that you're messaging in whatever app or whatever message board? Yeah. It's a 52 year old cop.
Each one of 'em. Maybe you resist it first cuz they sound super hot and then they drop in there that they're like 15 and you resist the first couple times and then, oh my gosh, they just keep coming for you. All these hot young things who wanna talk to you? I wanna say dirty things to you. It's a 52 year old cop. It's a 52 year old cop. You're part of a sting. Or maybe it's actually not a cop. Maybe it's one of these vigilantes out there who like to catch a predator step. Step away from your messages. If you don't know who you're talking to online, it's a cop, or it's somebody who's trying to catch you doing something you shouldn't be. Before you know it, you're gonna have the cops coming through your door. Step away from the messaging. If you don't know who it is, and most times you don't know who it is, step away from it. Step away from it. Military lawyer.
Jocelyn Stewart is a UCMJ court-martial attorney who specializes in defense of allegations of sexual assault for all branches of the military worldwide.
Contact the Law Office of Jocelyn C. Stewart at 253-212-958
You Might Also Like These Articles