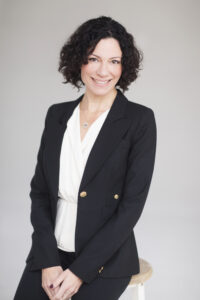 Fatema Burkey graduated cum laude from Georgetown University in 1998. While attending Georgetown, Ms. Burkey worked as an Intern at The United States Department of Justice, Criminal Division, Office of International Affairs.
Ms. Burkey graduated from Washington University School of Law in 2003. Ms. Burkey served as Associate Editor for the Washington University Law Quarterly. She also interned at Blackwell Sanders Peper Martin, LLP.
In 2004, Ms. Burkey joined Chimicles & Tikellis LLP, a national, complex litigation firm, as an Associate, where she practiced for several years. While at Chimicles & Tikellis, the focus of Ms. Burkey's work centered on filing derivative actions; her work resulted in successful recovery for her clients.
In 2015, Ms. Burkey and her family moved to the Seattle area. Ms. Burkey joined Mercer Island Law Group, a boutique employment litigation firm, as Partner.  While at Mercer Island Law Group, Ms. Burkey handled a variety of claims including sexual harassment, hostile work environment, discrimination, retaliatory discharge, civil rights violations, and wage/hour disputes.
Ms. Burkey presently serves as President of the Mary E. Groff Charitable Trust, a private grant-making foundation funding medical science, research, and education. The Trust encourages grant applications supporting the health and well-being of Unites States veterans, and specifically the life-changing effects of medical acupuncture to treat PTSD and the symptoms of pain in service members and veterans.
In 2022, Ms. Burkey joined the Law Office of Jocelyn C. Stewart. Her primary focus will be  heading up the Firm's Veterans Claims Appeals Team. Given her passion for veterans, she will also handle other post-service legal issues that veterans face including discharge upgrades and other post-service relief applications.
Ms. Burkey feels honored to zealously advocate for the needs of United States veterans and their families with compassion, consideration, and all due respect.