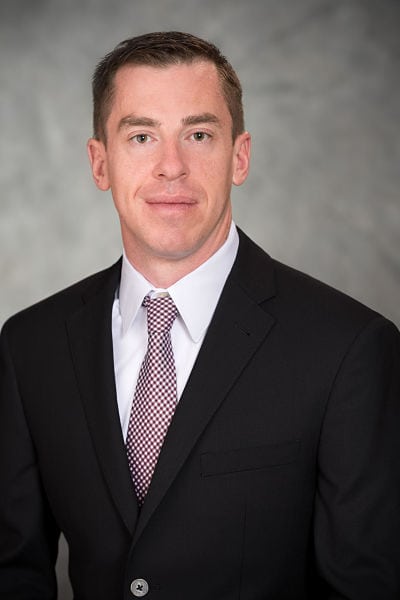 Michael J. Millios takes pride in and is deeply committed to helping Veterans and Servicemembers resolve challenging legal issues.
Mike graduated from Loyola University in Maryland and commissioned in the Army in 2003. He later graduated Magna Cum Laude from the University of Baltimore School of Law in 2006. Mr. Millios served as an Army Judge Advocate on Active Duty for eight years before transitioning to his career as a civilian defense counsel.
Mike is one of the most respected military appellate counsel in the community. Mike was hand-selected to serve in the Army Defense Appellate Division's Capital and Complex Litigation section. Mike was lead counsel on appeal for a Soldier on the military's death row.
In addition to his extensive appellate experience, Mike has had a robust career in defending servicemembers in all matters that threaten their livelihood. As a uniformed defense counsel, Mike represented more than 400 clients and successfully tried over 30 courts-martial securing full acquittals in numerous cases. Mike also served as a military prosecutor in the esteemed 101st Airborne Division (Air Assault) at Fort Campbell, Kentucky where he secured convictions in courts-martial for armed robbery, sexual assault, aggravated assault and military specific offenses. Mike also served as a special assistant U.S. Attorney, handling federal prosecutions on behalf of the Army.
Mike is a member of the bars of the Minnesota, Maryland, and New Jersey, and is able to practice in all service military trial courts, the Army Court of Criminal Appeals, and the Court of Appeals for the Armed Forces. Mike also is admitted to practice before the Supreme Court of the United States. Mike continues to serve as an Officer in the U.S. Army Reserve.
Mike's passion for veterans' legal issues continues into his service as a counsel with the Minnesota Assistance Council for Veterans. Additionally, Mike helps low-income individuals at the Hennepin County Legal Self-Help Center.
In his spare time, Mike practices yoga, and he encourages veterans to find peace through yoga. Mike also plays hockey, spends time with his family, and coaches youth sports.