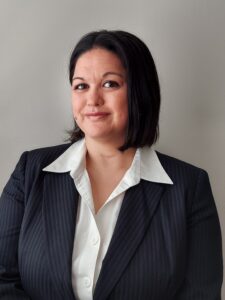 In April 2021, the Law Office of Jocelyn C. Stewart, Corp. welcomed Brittany Wood as the senior paralegal and Ms. Stewart's personal assistant.  With 20 years of military service and over 14 years as a senior military paralegal, Brittany brings extensive knowledge and experience to the firm.
Retired Master Sergeant (USAF) Brittany Wood enlisted in the US Air Force in May 2001.  She began her career as a Munitions Systems (Ammo) technician at Eglin Air Force Base, FL from 2001 to 2003 and RAF Lakenheath, UK from 2003 to 2006.  During this period, Brittany was responsible for delivery of munitions to F-15C aircraft, missile and equipment maintenance, munitions storage, and accountability.  As an Ammo troop, Brittany completed the Munitions Systems Apprentice course, Munitions Systems Craftsman course, and Air Force Combat Ammunition course.
In January 2007, Brittany retrained into the paralegal career field where she continued to serve until her retirement in 2021.  Brittany served on an abundance of prosecution and defense teams, aircraft accident investigation teams, and as a Law Office Superintendent.  Most notably, Brittany served as the lead paralegal on three murder trials to include defending a member in a death penalty case.  It was during her time as a defense paralegal in 2016 that Brittany met Ms. Stewart.  They worked side-by-side defending a member against a sexual assault charge for which he was ultimately acquitted.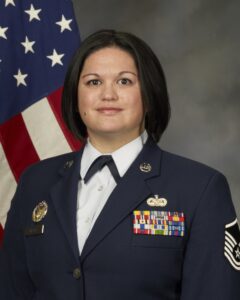 As a recorder on six different accident investigation boards and often the only enlisted member on the team, Brittany led a team of investigators through evidence to discover the cause behind high interest and fatal aircraft accidents.  Most recently and just before her retirement, Brittany managed and led a law office of 32 military and civilian personnel where she was responsible for planning and training, developing military and civilian paralegals, and budget in addition to directing daily operations and managing administrative matters.  In this role, she was the principal enlisted advisor to the Staff Judge Advocate at the Major Command-level and assisted in the organizational transition from the Air Force to the Space Force. As a paralegal, she completed the Paralegal Apprentice course, Paralegal Craftsman course, Law Office Manager course, Defense Orientation course, Paralegal Advanced Developmental Education course, Tax Law course, and Accident Investigation course.  Additionally, Brittany had the privilege to teach the Accident Investigation course at the Air Force Judge Advocate General School at Maxwell Air Force Base, AL numerous times.
Brittany's academic achievements include 2 Associate in Applied Science degrees from the Community College of the Air Force for Munitions Systems Technology and Paralegal Studies (approved by the American Bar Association) and a Bachelor of Arts degree from the University of Arizona in Organizational Management.  Brittany's personal decorations include 2 Meritorious Service Medals, 2 Air Force Commendation Medals, an Air Force Achievement Medal, and Iraq Campaign Medal among others.  Her personal and team awards include the American Bar Association Legal Assistance for Military Personnel (LAMP) Distinguished Service Award, Aviation and Admiralty Torts Branch NCO of the Year, 2-time Defense Paralegal of the Year, Diamond Sharp Quarterly Award, Air Force Space Command Legal Office of the Year, and US Space Force Legal Office of the Year.  Brittany's military assignments included Eglin AFB, FL; RAF Lakenheath, UK; MacDill AFB, FL; JB Andrews, MD; JB Lewis-McChord, WA; Los Angeles AFB, CA; and a deployment to Sather AB, Iraq in support of Operation IRAQI FREEDOM.