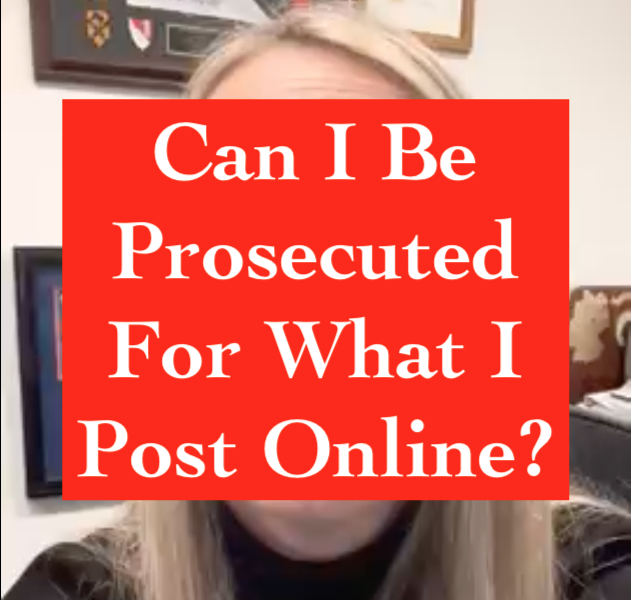 Can I be prosecuted for what I post online?
Yes, you can. I have not seen it as often go to a court martial, which is what we technically mean when we hear the words and the question about prosecution. But understand that how it's being held and dealt with much more often is in the administrative world. So an enlisted person might receive nonjudicial punishment for it, or at least offered it. An officer generally is going to receive a letter of reprimand for online posting. If it rises to the level of what's deemed to be harassment or other online conduct. That questions the respect and dignity of another online conduct can also be prosecuted or a person can get in trouble for it, even if it's directed towards somebody who's a civilian. That's an expansion of Army command policy in particular. And the other services have adopted it.
So can you be prosecuted in the military for what you post online? Absolutely. And, but what has to be looked at is what was the nature of the comments. Does it also separately potentially violate Army command policy or military policy about discrimination based on race, gender, ethnicity, gender identification, anything along those lines? Because that's also going to be very important. So can you be Absolutely. You can be.
Jocelyn Stewart is a UCMJ court-martial attorney who specializes in defense of allegations of sexual assault for all branches of the military worldwide.
Contact the Law Office of Jocelyn C. Stewart at 253-212-9582
You Might Also Like These Articles