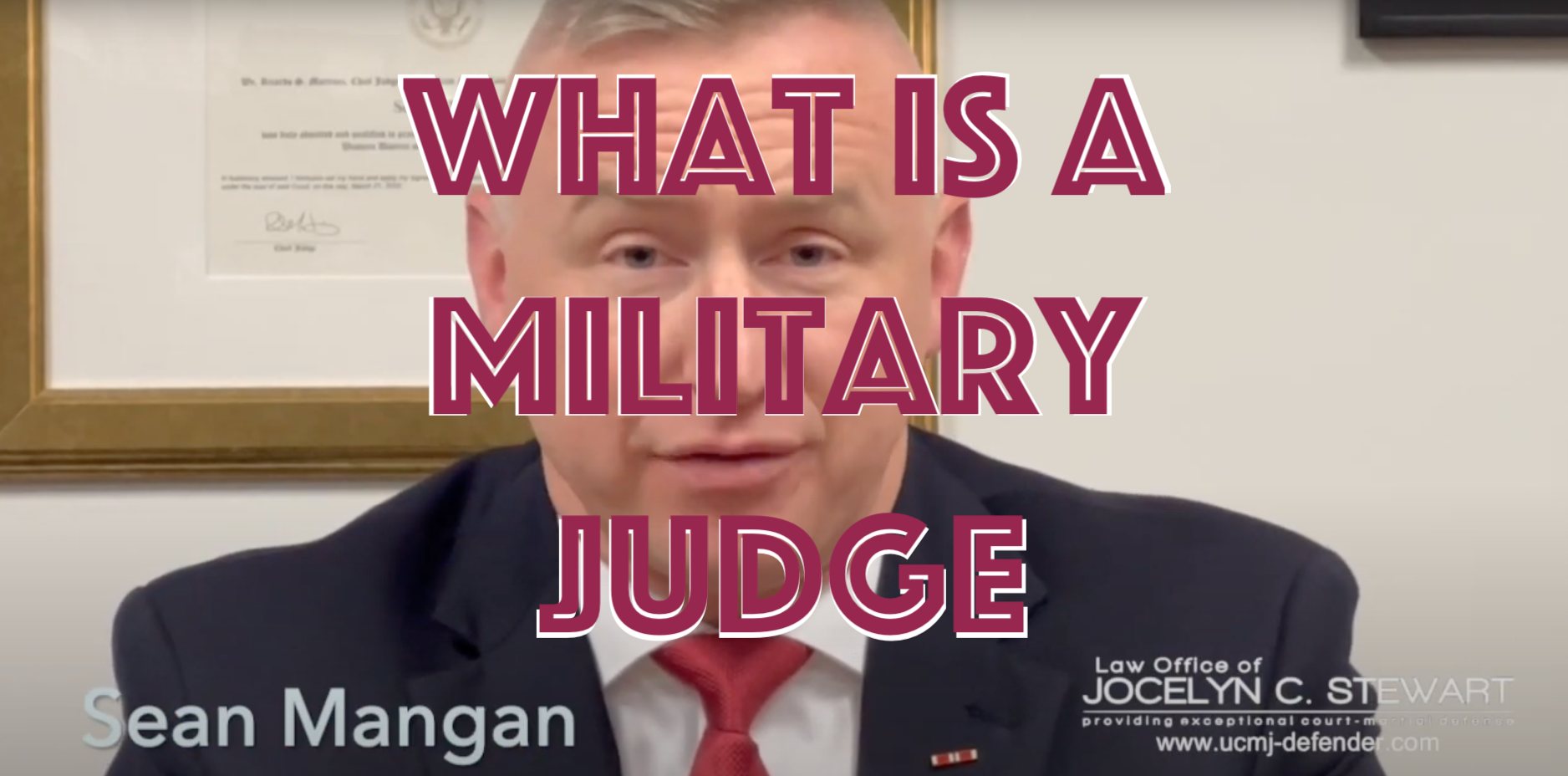 The most interesting work that I did probably as far as what people would think is most interesting work that I did for the military justice system was I served as a military judge.
A military judge is a trial judge, is a judge advocate, in other words, an active duty military officer who is also a licensed attorney. Typically they have somewhere between 15 and 30 years of service or experience when they become a judge. And they are usually in what we call the more senior field grade officers. I was a lieutenant colonel, at the time, and I served for three years as a military judge, which is for the Army, a normal tour. Our military judges go on to do other things, so I ultimately retired.
Actually, I went and did a policy job, at the Pentagon rewriting a regulation right before I retired, but my plan was to retire. Some judges stay for an additional second three year tour. Some of them go do something else, and then they come back. So, unlike our elected or appointed judges, where you have sort of a long term relationship with that job and you stay in it for potentially decades like you see for judges in civilian court, our military judges are relatively short, inexperienced and have sort of a limited window where they're doing that work.
Sean Mangan is a UCMJ court-martial attorney who specializes in defense of allegations of sexual assault for all branches of the military worldwide.
Contact the Law Office of Jocelyn C. Stewart at 253-212-958
You Might Also Like These Articles