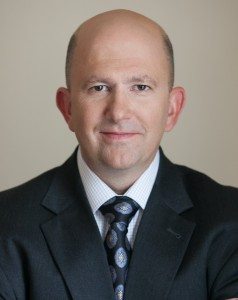 Since 1998, Mr. Kageleiry has successfully defended, prosecuted, and appealed hundreds of court-martial cases of almost every type and at every level of the military justice system.In 2014, Mr. Kageleiry retired from active duty as a Lieutenant Colonel having served sixteen years as a Judge Advocate and four as a military police platoon leader. His active duty career culminated with a four-year assignment as the Senior Defense Appellate Counsel and Deputy Chief for the United States Army Defense Appellate Division.As Senior Defense Appellate Counsel he took on the most complex appellate cases including sexual assault, murder, and death penalty cases.Mr. Kageleiry has successfully advocated on behalf of service members at the Court of Criminal Appeals as well as the Court of Appeals for the Armed Forces, the highest military appellate court. He is proud to join forces with Ms. Stewart to provide exceptional appellate representation to service members needing an experienced team of advocates, and is admitted to practice before the Army Court of Criminal Appeals, the Air Force Court of Criminal Appeals, and the Court of Appeals for the Armed Forces.
As the Army's Senior Defense Appellate Attorney, Mr. Kageleiry was involved in dozens of successful appellate cases. Because of his experience, Mr. Kageleiry was selected to take on the toughest, most complex appellate litigation. His appellate arguments prevailed in a number of difficult cases involving sexual assault – resulting ineither the outright dismissal of charges or significant reduction in sentences. In one case, for example, he convinced both the Court of Criminal Appeals and the Court of Appeals for the Armed Forces that the police violated his client's right to consult with an attorney. In another, he crafted a prevailing argument that the police had engaged in an overly suggestive photo identification lineup. In yet another, he crafted the winning argument that the military judge had violated a service member's right to present evidence of bias of the alleged sexual assault victim.
The breadth and depth of Mr. Kageleiry's experience advocating for service members at all levels of the military justice system gives him a particular advantage in advocating for his clients on appeal.Mr. Kageleiry began his military career leading paratroopers in the 82nd Airborne Division and 16th Military Police Brigade (Airborne), Fort Bragg, North Carolina. He led platoons on multiple combat and humanitarian relief deployments. In 1998, having completed law school, he returned to active duty and Fort Bragg as a Judge Advocate where he served as a prosecutor for the 82nd Airborne Division. His next assignment was in Vicenza, Italy where he served as the senior prosecutor. As a young prosecutor, Mr. Kageleiry obtained convictions in a wide range of cases including sexual assault, rape, sexual harassment, and aggravated assault. Determined to stay in the courtroom, in 2003 Mr. Kageleiry became the Senior Defense Counsel, Fort Gordon Georgia– he quickly discovered his calling defending service members. As a defense counsel, he obtained acquittals in a number of cases involving sexual assault. After promotion to Major, Mr. Kageleiry led a team of prosecutors in Germany in what was at the time the largest jurisdiction in the Army – he supervised the prosecution of murder, sexual assault, and rape cases. He next fought for and was given assignment as Senior Defense Counsel responsible for defending service members in Mannheim, Heidelberg, and Kaiserslautern, Germany. Not satisfied to sit back and merely teach and supervise less experienced attorneys, he successfully defended a number of casesincluding a week-long homicide case resulting in a full acquittal.