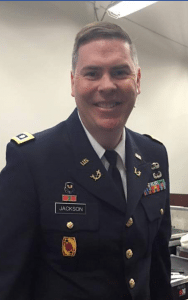 Jon Jackson graduated from the University of Memphis College of Law, before serving as an active duty Army Judge Advocate for just over 21 years.  Jon retired as a Lieutenant Colonel in November 2017 before starting a career in civilian defense.
While on active duty, Jon served as military trial counsel (prosecutor) and uniformed defense counsel.  Jon served also on the faculty of the criminal law department of the ABA accredited Judge Advocate General's School in Charlottesville, Virginia; there Jon's portfolio included trial advocacy training for new judge advocates and intermediate trial advocacy, then known as the Criminal Law Advocacy Course (CLAC). It was when Jon was heading up the training program that he and Jocelyn first met.
Jon also served as training officer at the U.S. Army Defense Counsel Assistance Program (DCAP), tasked with training, mentoring, and aiding uniformed Army defense counsel serving across the globe.  Jon's experience includes managing high-profile cases; among them are the Walter Reed neglect scandal, the investigation surrounding Pat Tillman's death, and the defense of Lieutenant Colonel William Steele accused of aiding the enemy in Iraq.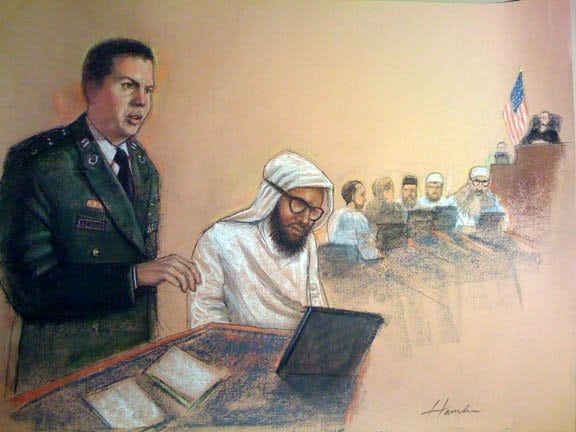 Jon's last assignment on active duty for approximately nine years at the Office of the Defense Counsel, Office of the Military Commissions.  There he represented several detainees: Majid Kahn,Omar Khadr, and alleged co-conspirator of the September 11, 2001, terror attacks Mustafa Ahmed Al-Hawsawi.
Jon retired from the U.S. Army as a Lieutenant Colonel in November 2017 when he began a practice as a civilian defense counsel in military courts-martial and defending the rights of military physicians and providers in actions that challenge their credentials.  Jon handles provider defense all the way up to and including actions before the Surgeon General of the United States.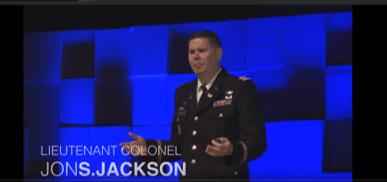 When Jon served as the Deputy of the Chief Defense Counsel at the Office of the Military Commissions, Jon delivered a TED Talks in Memphis in September 2015 on "When is Torture Justified?"