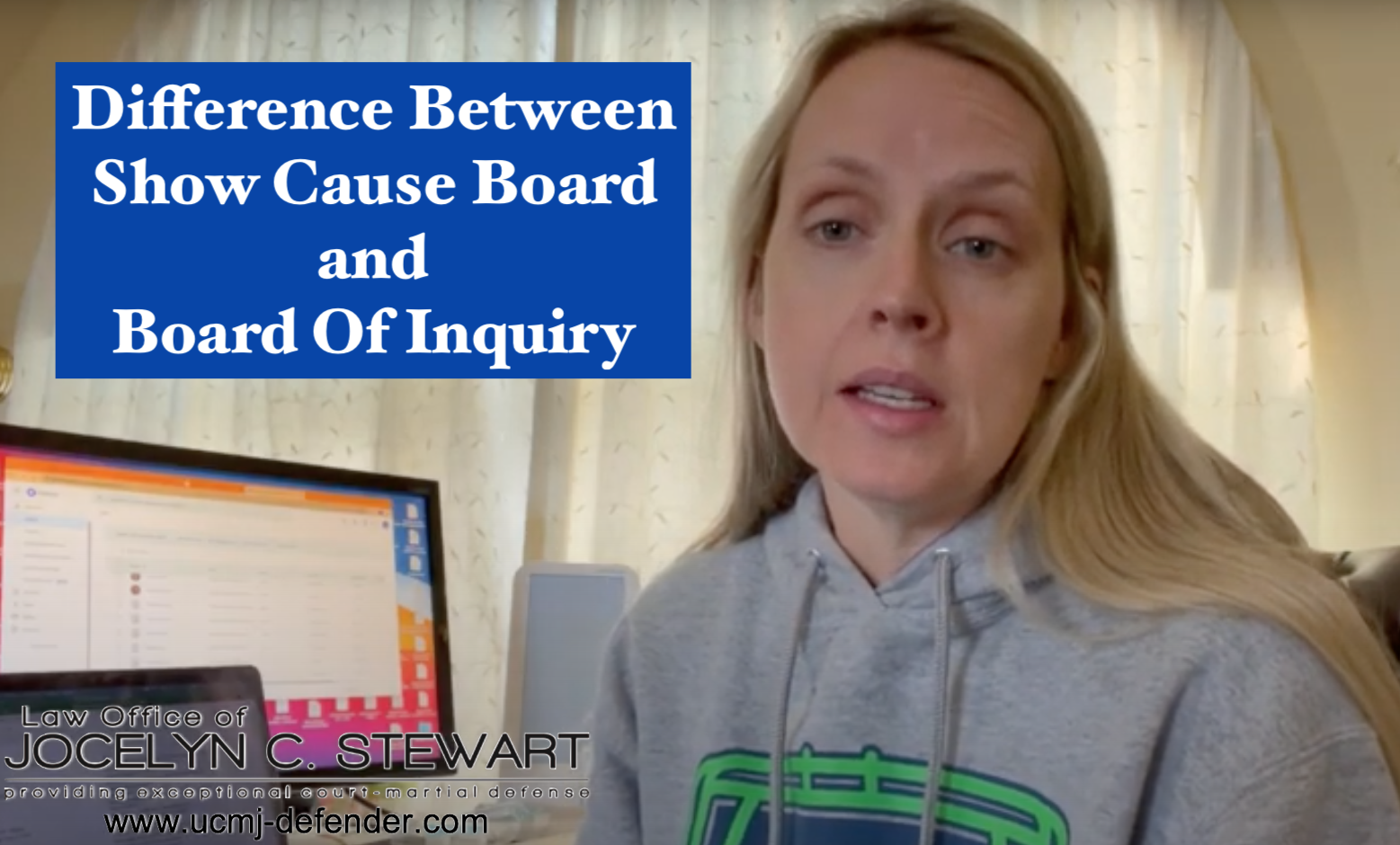 One of the many questions that we see online and even in dialogue with clients is whether or not there is a difference between a show cause board and a board of inquiry or an administrative separation board.
The short answer is no, not really.
Administrative separation boards is the general category for anytime the military is going to try to do an administrative firing of a person who's in the ranks. Generally speaking, administrative separation board refers to all types of those actions, but more commonly is used when referring to the attempted separation of an enlisted person. When you're talking about officers, those are more commonly known as boards of inquiry. That is their official title. And in some of the service courts are also known as elimination boards because they are attempting to eliminate the officer as opposed to administratively separate them. That's the more particular language. You also will sometimes hear them referred to as show cause boards that is more the vernacular more of the general language that's used as opposed to their official title, which is a board of inquiry, but the basis for it, the reason that the officer is appearing before the board is to show cause as to why they should be retained in the service.
So generally speaking, there's not a difference, but we're just talking about more specific language as it relates to the different types for officers versus enlisted.
Jocelyn Stewart is a UCMJ court-martial attorney who specializes in defense of allegations of sexual assault for all branches of the military worldwide.
Contact the Law Office of Jocelyn C. Stewart at 1-888-252-0927.
You Might Also Like These Articles