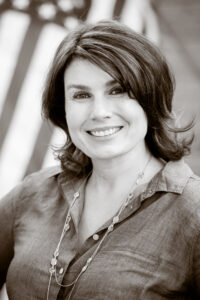 The Law Office of Jocelyn C Stewart team is delighted to welcome Amy Stone.
Professional Background:
Amy graduated from Wesleyan College, Macon, GA in 2000 and Mercer University, Walter F. George School of Law in 2004.
Always a true believer in protecting Constitutional Rights, Amy proudly became a Public Defender (PD) immediately after passing the Bar exam. She was one of only 25 attorneys chosen to attend the initial Honor's Program of the Georgia Public Defender's Standards Council, a month long, intensive training program meant to give new PDs the skills to go back and teach in their individual offices. During her 5 years as a PD, she served in various litigation capacities, eventually becoming the Chief of Major Felonies for a four county wide circuit in South Georgia, where she was charged with litigating all the seven deadly sins crimes. In 2008, she graduated from the National Criminal Defense College.
After appearing in thousands of probation and bond hearings and hundreds of felony trials, Amy found herself seeking greater challenges.
Then 1LT(P) Amy Stone commissioned into the United States Army JAG Corps in 2009. During her initial assignment, she served as Trial Counsel (military prosecutor and command advisor) at Schweinfurt, Germany. CPT Stone then spent two years as a uniformed military (Trial) Defense Counsel in Wiesbaden, Germany, where she fought for her clients at courts-martial, administrative separation boards, "show cause" boards of inquiry for Officers, investigations and GOMORs.
After serving one year as the International and Operational law attorney for the 2d Infantry Division, Amy PCS'ed to Fort Stewart, Georgia where she again practiced military justice as the Senior Trial Counsel for 3d Infantry Division. Using her intimate knowledge of the military justice system, Amy was then appointed to guide alleged victims through their decision-making as an Army Special Victims Counsel.
Ms. Stone achieved the rank of Major before undergoing her own medical separation board after ten years on active duty.
After leaving active duty, Amy worked as Of Counsel to a separate firm that represents military members and veterans. Amy's work focused largely on applications to assist veterans in upgrading their discharges. Amy is excited to refocus on assisting military clients field command and law enforcement investigations, and she will continue to help veterans in correcting their military records and fighting injustices from their separations and discharges.
Personal Background:
Amy was born and raised in a small farming community in Central Florida. Raised in very modest means, she began working summers on her Grandparents farm when she was 10 years old. It was during those hot, steamy summers pulling weeds in greenhouses that she made up her mind to go to law school. Surrounded by first generation immigrants, she witnessed their struggles firsthand and decided that she wanted to be a lawyer who helped people.
Throughout her life, Amy has sought out ways to help others, both professionally and personally. Among her various volunteer roles, she has been active in the State Bar of Georgia since 2004, where she served as Chair of the Disaster Relief Assistance Committee and Chair of the state-wide Criminal Law Section. Since 2016, she's been active in the Junior League of Savannah, where she served as the Chair of the Boys & Girls Club Volunteer Committee and volunteered at a home for juveniles involved in the criminal justice system. She has consistently sought out opportunities to serve others, including volunteering legal services at several homeless shelters as well as with Mercer Law School's Veteran's Clinic.
When she's not traveling, Amy lives in Savannah with her two amazing dogs. She enjoys the outdoors, yoga and meditation, reading and cooking.