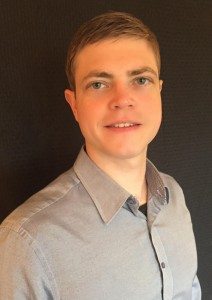 Mr. Tramposh served as an Active Duty Army Judge Advocate from the fall of 2009 until 2014 when he transitioned to the Army Reserves. Mr. Tramposh has continuously defended Soldiers since 2013 in military justice matters including courts-martial, administrative boards, separations, non-judicial punishment, and suspect rights. A recognized advocacy specialist, Mr. Tramposh left active duty to accept an appointment to teach at the University of Washington School of Law, including courses in Trial Advocacy and Comparative Criminal Law.
In 2006, Mr. Tramposh received his B.A. in Political Science and Economics with minors in German Language and Literature from Washington University in St Louis as a four-year ROTC scholarship recipient. He graduated with honors and received commendation as Distinguished Military Graduate. He went on to obtain hisJuris Doctorate (J.D.) from the University of Washington School of Law and commission into the U.S. Army JAG Corps in 2009.
A staunch courtroom advocate, Mr. Tramposh is also adept at the art of negotiation, having taught law school courses at U.W. in both Negotiation and Alternate Dispute Resolution. While on active duty alone, Mr. Tramposh well represented the interests of 52 soldiers facing General Courts-Martial and achieved outstanding results in each, including multiple full acquittals and several acquittals of the most serious misconduct. Mr. Tramposh also ensured that 8 clients never faced allegations in a courtroom at all. At the request of his clients, Mr. Tramposh negotiated favorable plea agreements to guarantee advantageous limits on their confinement and / or discharge exposure to ensure those clients received the best outcome possible. Make no mistake, Mr. Tramposh is fully qualified and capable to do battle in the courtroom; he brings to the firm, however, a wealth of knowledge, skill, and expertise at negotiating, whether for the client's desired deal or in securing beneficial government-controlled resources to assist the client's case without setting foot in court.
Mr. Tramposh served in myriad positions on active duty including as the Rule of Law Field Officer in Nangarhar Province and as Evidence Based Operations Chief for the NATO Rule of Law Command in Kabul, Afghanistan that well situate him to understand cases with a deployed component in the Middle East and OCONUS issues unique to Asia. Mr. Tramposh continues to travel overseas and maintains contacts there affiliated with the DoD.
After leaving station in Asia where he served as a Part-Time Military Magistrate evaluating search and seizure authorizations and command pretrial confinement decisions, Mr. Tramposh was selected to serve as a defense counsel in the Army's (and the DoD's) then busiest court-martial jurisdiction at Joint Base Lewis-McChord where he advised represented more than 110 administrative and non-judicial clients. Though adept at handling the pressures associated with a robust caseload, Mr. Tramposh enjoys the firm's philosophy of taking on limited cases where he can do the most good and focus his dedication to each cause. His precision and technical acumen are superb and his advocacy skills are top-notch.  Mr. Tramposh joined the firm as a force multiplier in early 2016.